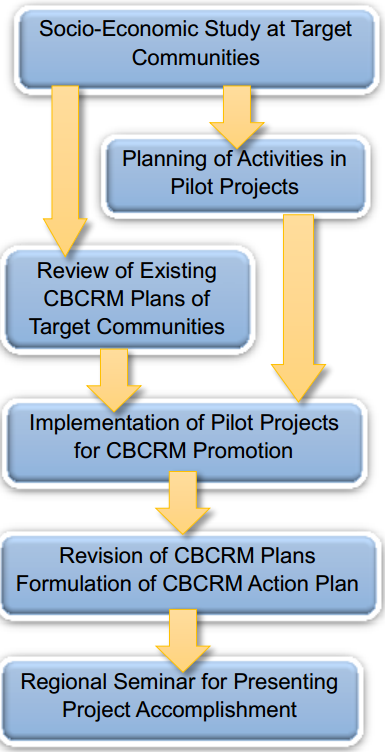 Overall Goal
Conservation of coastal environment and sustainable utilization of coastal resources are enhanced in target areas.
Community-Based Coastal Resource Management (CBCRM) is disseminated and extended to the surrounding area.
Project Purpose
Community-based coastal resource management is effectively practiced at target areas through adequate technical assistance from the Vanuatu Fisheries Department (VFD).
Expected Outputs
Capacity of the VFD to support community-based coastal resource management (CBCRM) is strengthened.
Communities in the target areas acquire necessary skills and knowledge of CBCRM approaches and tools.
Experiences learnt and lessons learnt from CBCRM related activities are complied and synthesized.